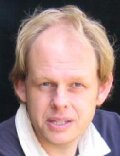 Rinse out the Greenwash
Perhaps, like me, you are fed up with the rise in greenwash, where even a modest reduction in energy use or small community benefit is trumpeted as being 'sustainable'. You may be feeling that the public is being misled when products are promoted as being green when only one small aspect of their environmental performance has been improved, or when it is suggested that tiny actions like switching TVs off standby are enough to assuage people's guilt or even make a real difference to climate threats.
If you feel this way too, and want to make your products better, then you have come to the right place. Truecology is the name for my consulting approach where I aim for 'true' ecological sustainability to avoid greenwash and focus on becoming 100% sustainable. This also bypasses the fundamental problems of traditional LCA and footprinting which only rank problems and do not inspire real progress.
Read my latest pamphlet here:
You can see how I can work with you to or read some of my . I can run a for your team, generate 50 ideas to improve the sustainability of your product, or assess your key environmental strengths and weaknesses and how your products compare to those of competitors.
Give me a call or drop me a line, I am always happy to talk about products and environment and to discuss how hiring me can help your business. Thanks for reading.


Edwin Datschefski, Surrey, England